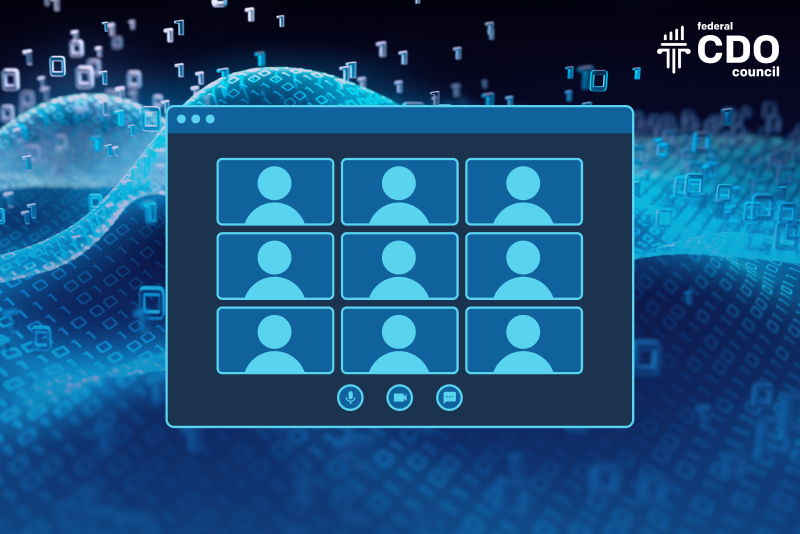 2023 CDO Council Public Meeting

Date: Friday | February 10, 2023
Time: 1:00 PM to 4:00 PM ET
Meeting Overview
The CDO Council will provide updates about its activities and the implementation of the Chief Data Officer role in the Federal government. The meeting will include panel discussions on how CDOs are impacting their agency missions and collaborating across the government to address data challenges. There will also be presentations about the role of data in key administration priorities such as Diversity, Equity, Inclusion, and Accessibility (DEIA). The meeting will include a chance to submit written questions.

What is the CDO Council?
The Federal Chief Data Officers (CDO) Council was established by the Foundations for Evidence-Based Policymaking Act, which also requires all federal agencies to appoint a CDO.
The Council's vision is to improve government mission achievement and increase the benefits to the Nation through improvement in the management, use, protection, dissemination, and generation of data in government decision-making and operations.
The CDO Council has 90+ member CDOs from across the Federal government, as well as representatives from OMB, and other key councils and committees.
The CDO Council has working groups that focus on critical topics and committees that help agencies connect and collaborate. The CDO Council also works with other interagency councils on data related topics and activities.
The CDO Council engages with the public and private users of Government data to improve data practices and access to data assets.

Who should attend?
This is a public meeting. The meeting is open to Federal employees as well as any members of the public, including industry, civil society, academia, and any users of Federal government data. You should attend if you want to:
Learn more about the CDO Council's efforts to expand the strategic use of data by Federal agencies
Understand how the Federal government is working to improve access to data assets
Learn how cross-agency councils are working on data challenges and collaborating
Learn about how data plays a critical role in Administration priorities

What will we share?
In this public meeting, we will share:
CDO Council accomplishments and priorities
CDO Council, CDOs and Implementation of the Evidence Act
Federal Data and the Evolving Role of the Federal CDO
Panel Discussion: Driving Results for the People
Panel Discussion: Teamwork makes the Dream work - Collaboration Driving Success
Panel Discussion: Supporting Operational Relevance
The Power of Data for Improving Diversity, Equity, Inclusion, and Accessibility
Note: This meeting will include ASL interpretation as well as captioning services. Meeting materials will be posted to the meeting website in advance of the meeting. To request additional accommodations for a disability, please contact cdocstaff@gsa.gov no later than seven (7) calendar days prior to the meeting to allow as much time as possible to process your request. A recording of this meeting will also be shared on our website.