The Foundations for Evidence-Based Policy Making Act requires all agencies to have a Chief Data Officer (CDO) and creates a Council that brings all of the CDOs together. The CDO Council now includes approximately 80 member CDOs from both CFO and non-CFO Act agencies across government. With Chief Data Officers appointed at many agencies across government for the first time in FY 2020, the Council conducted a survey of its members to identify:
the organizational reporting and grade for CDOs
the areas of responsibility for CDOs,
the most common challenges.
We believe that understanding more about Federal CDOs will also assist in the CDO Council's work to create a vibrant learning community that ensures CDOs have the resources and best practices to lead data-driven change.
We're pleased to share the results of this survey with the public. We've included a couple of charts below. You can also check out:
CDO Grade Levels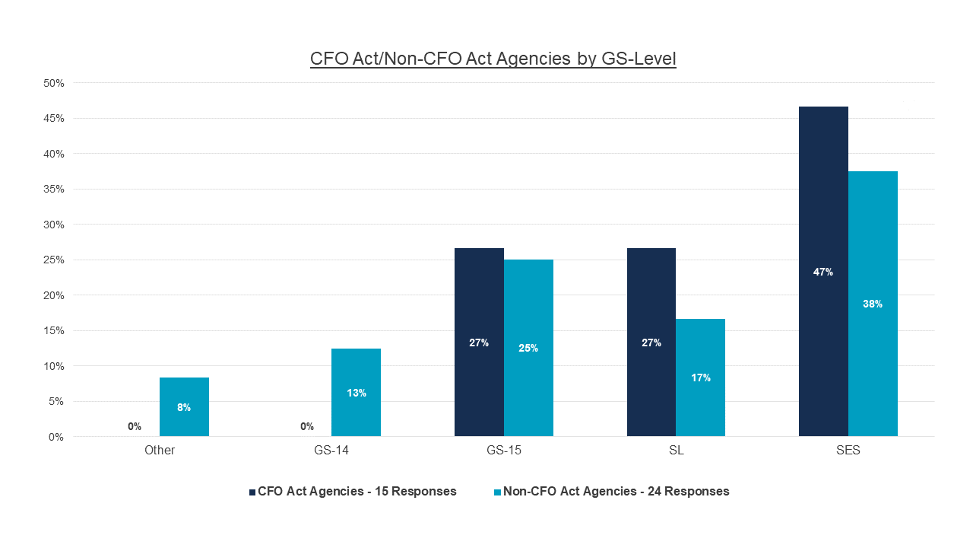 CDO Areas of Responsibility